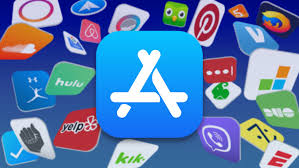 2020 has been a weird year when it comes to the world of tech, the pandemic has really affected a lot of issues of our society and has held back new developments and plans for expansion in the world of tech, but along the line, some companies broke the odds and released some apps, here are some of the best apps of 2020;
1. Evernote
2. Wave (to create invoices)
Wave is another free app that helps business owners with their budgeting and accounting needs and has additional financial features you might love.
Wave allows users to create and send personalized yet professional invoices in any currency as well as quick turn estimates into approved invoices.
 3. Scan (to scan your documents)
Scanning documents still feels like a business operations relic. We use our phones so much nowadays, it seems like scanning should be no exception.
With an app like Genius Scan, take a picture of whatever documents you need to send (receipts, contracts, employee onboarding forms, etc.), and they can easily be exported as a JPEG or PDF.
4. Google Drive (to save documents)
The Google Drive package allows you to create and store your files/documents on Google's cloud system. It saves you the stress of having to go around with hard drives or flash drives; all you have to do is create your file directly and save it on the drive. As you begin creating your files online, it saves automatically and allows you to share your file with your team members and directly from the drive
5.WaterMark (to customize your products)
6. TripIt (for regular travellers)
Small business owners that take a lot of business trips will find TripIt a lifesaver. TripIt collects all your travel details and sends you alerts about flight changes. It can help you find a different flight and get the best seat.